A Legacy Of Performance Continues
Acura has been on a mission to redefine the brand as a paragon of performance with the resurgence of their super-athletic Type S variants. The Type S had its start in Japan with the 1997 NSX Type S, a model that served as the inspiration for a prototype coupe in the U.S. called the AC-R. While the AC-R was designated as a show car, it paved the way for the V6-powered 2001 Acura CL, the first Type S to be released in North America.
Over the ensuing years, Acura would enjoy significant Type S prominence, but after 2008, these performance variants fell by the wayside. In 2021, though, a new era of Type S vehicles was unleashed to entice the next generation of driving enthusiasts, and Acura is really just getting started in its endeavor to become a leader once again in the performance segment. The current Type S lineup consists of the MDX, NSX, and TLX, each of which you can learn a little more about below.
Type S Versions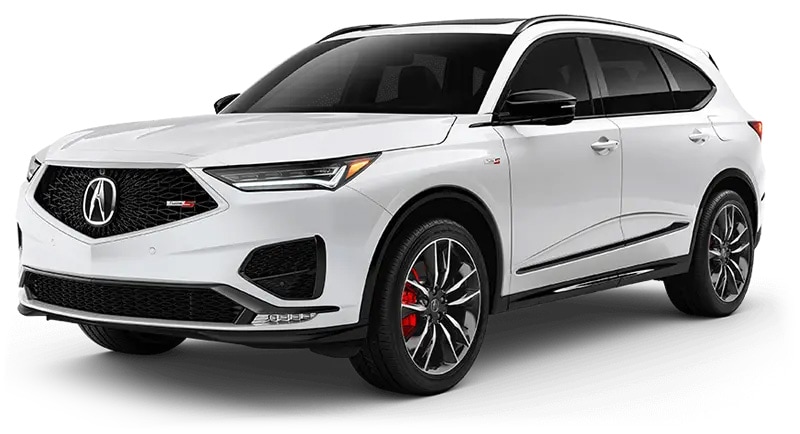 MDX Type S
The Acura MDX stakes its claim as the first SUV in the automaker's lineup to be welcomed into the Type S ranks. Its turbocharged V6 engine makes a very pleasing 355 hp and 354 lb.-ft. of torque. All-wheel drive comes standard, as do wide performance tires on 21-inch alloy wheels, an adaptive air suspension, and Brembo brakes with four-piston calipers and upsized rotors. Like every Acura, the MDX Type S also has a premium interior filled with a variety of modern amenities, including massaging front seats with elegant contrast stitching and piping, a 25-speaker Signature Edition ELS Studio 3D audio system, and an infotainment system with a crisp 12.3-inch touchscreen.
Shop MDX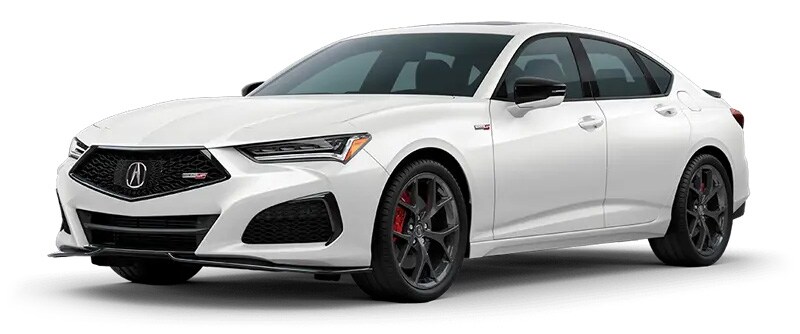 TLX Type S
The TLX Type S deftly blends luxury with race-inspired performance. It shows off a sleek aerodynamic appearance that not only looks terrific, but also maximizes performance. For instance, the TLX Type S's lower front splitter creates significant downforce to improve traction, while its open surface diamond pentagon grille is designed to funnel in as much air as possible for the 355-hp V6 engine. What's more, the TLX Type S comes with beefy Brembo brakes, Pirelli summer performance tires, quad exhaust pipes, and a premium Tiger Eye Pearl paint color that complements its shark gray wheels. The TLX Type S's interior embraces several plush yet sporty characteristics, like Ultrasuede seats and a sporty flat-bottomed steering wheel. For a more race-inspired aesthetic, it can be ordered with carbon-fiber interior trim.
Shop TLX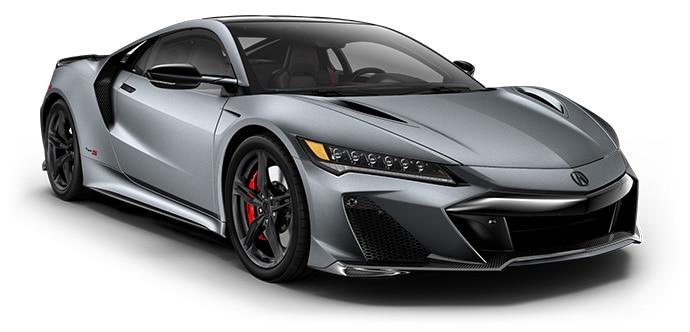 NSX Type S
The limited-production NSX Type S (of which there are only 350 units) represents the pinnacle of Type S performance given that it's the most powerful production NSX ever built. It features the latest industry technologies and boasts a sharp aerodynamic design that's inspired by the brand's winning motorsports heritage. Some of its most prominent attributes consist of an attention-commanding twin-turbo V6 engine that produces 600 hp and 492 lb.-ft. of torque, grippy Pirelli P-Zero tires, large Brembo brakes, and ultra-lightweight aluminum components that help it remain light and nimble.
Shop NSX